Just through our playground gate is a special place called Fletchers Field which belongs to our school. About an acre and a half of woodland, meadow and scrub, this wild piece of land plays an important part of our weekly activities for learning. The area also hosts a large pond, allotment, greenhouse and a shelter for rainy days.
hawkshead esthwaite primary school bushcraft peeling apple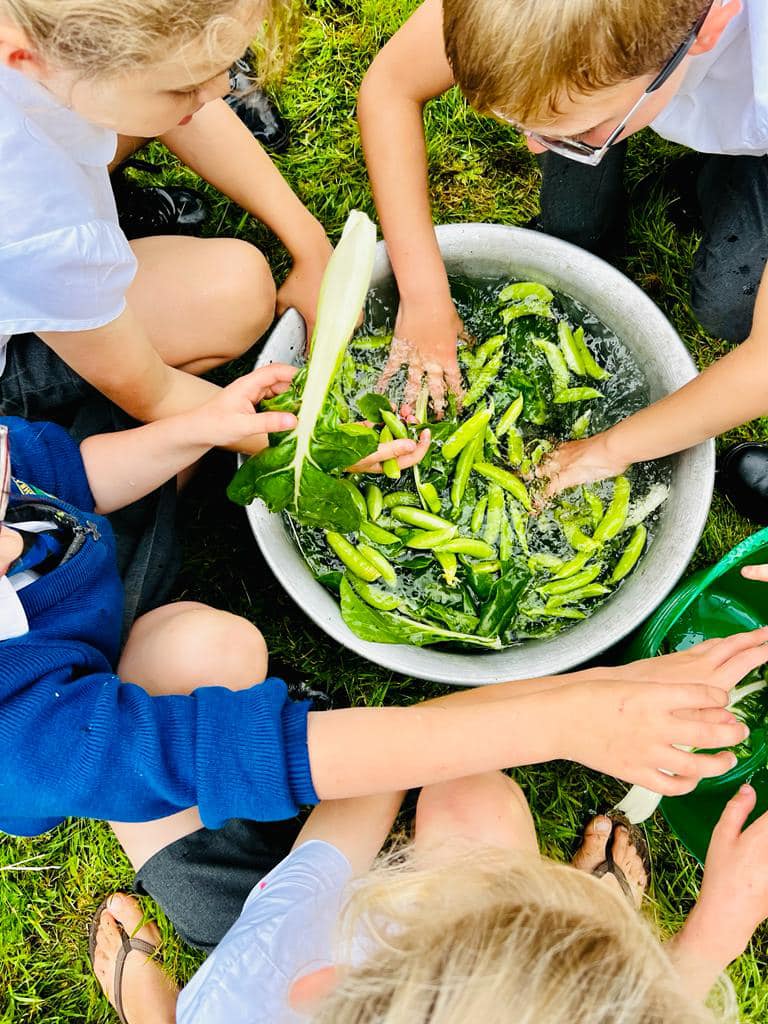 hawkshead esthwaite primary school gardening washing peas
hawkshead esthwaite primary school bushcraft lighting fire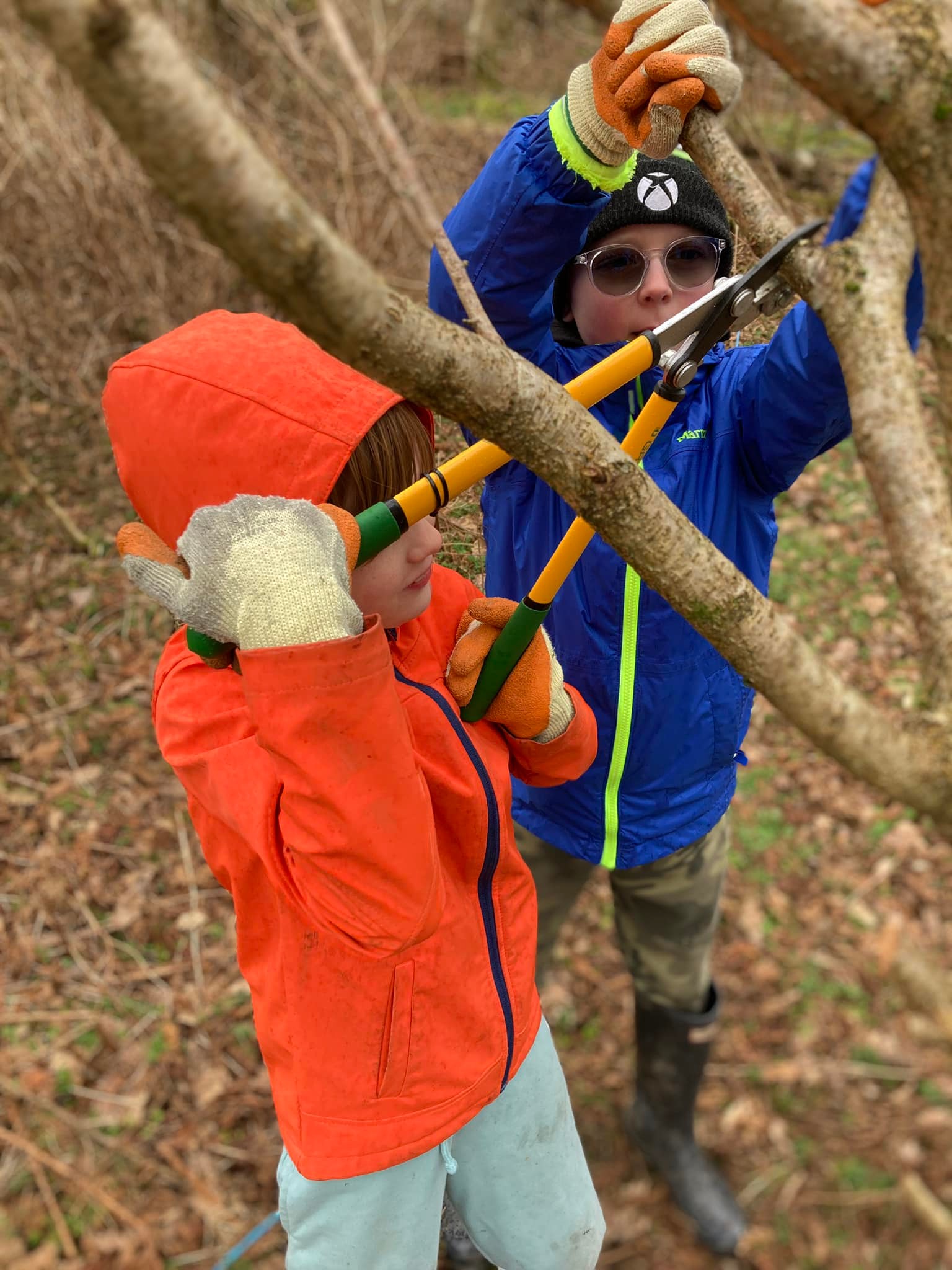 hawkshead esthwaite primary school local heritage coppicing
hawkshead esthwaite primary school nature bird watching
hawkshead esthwaite primary school gardening picking vegetables
Outdoor Learning is a broad term that includes discovery, experimentation, learning about and connecting to the natural world. Throughout the school week we spend time in Fletchers Field supporting and embedding the core curriculum. This includes science, technology, art, history and geography. As well as this, every Friday we get out whatever the weather to actively learn about the natural world. with The four main themes of our fabulous Friday sessions are:
Bushcraft – shelters, fire lighting, outdoor cooking, crafts.
Gardening – growing fruit and vegetables, planting trees and flowers for wildlife, caring for plants, creating mini gardens.
Local heritage – Charcoal making, coppicing, dry stone walling.
Wildlife – species identification, habitats, life cycles, insects, mammals, birds, pond life, making shelters for animals.
Outdoor experiential learning has a positive impact on the children's social, emotional and physical well- being which is essential for their development throughout their time at school. They also develop a sense of wonder about the natural world and are encouraged to explore, discover and be curious.
Scattered throughout the year are trips to explore and discover the incredible Lake District National Park around us, such as kayaking, rafting, nature walks and fell running. We also invite people with specialist knowledge in to share with the children and teach them new skills.